Medium
NDSD/RCDHH students are eligible to participate in extra-curricular as long as they meet the eligibility requirements, including those of the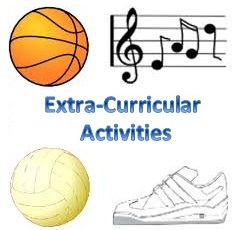 North Dakota High School Activities Association. Students are responsible for fees, personal equipment, and expenses for these activities.
In addition to informal activities on the NDSD/RCDHH campus such as recreational swimming, basketball, baseball, volleyball, NDSD/RCDHH students have the option of joining activities sponsored by the Devils Lake Park Board.
NDSD/RCDHH will provide transportation and registration forms.
Parents must sign the consent forms and pay any fee required.
NDSD/RCDHH will provide supervision and interpreters (as needed) only for activities sponsored by NDSD/RCDHH.
Extracurricular options include:
Student Athletic Association (SAA)
Junior National Association of the Deaf (Jr. NAD)
Brownies
Scouts
Karate
Just for Kix
Devils Lake Park Board Activities
Devils Lake Public School Activities
As required by state statute (NDCC 54-23.2-04.2) in an effort to aid in the identification and location of missing children; proof of identity of the child shall be required within 40 days of enrollment and, in the event of a child transferring from another school, receipt of appropriate school records shall be required within 60 days of enrollment. If such proof and/or records are not provided local law enforcement authorities shall be notified.